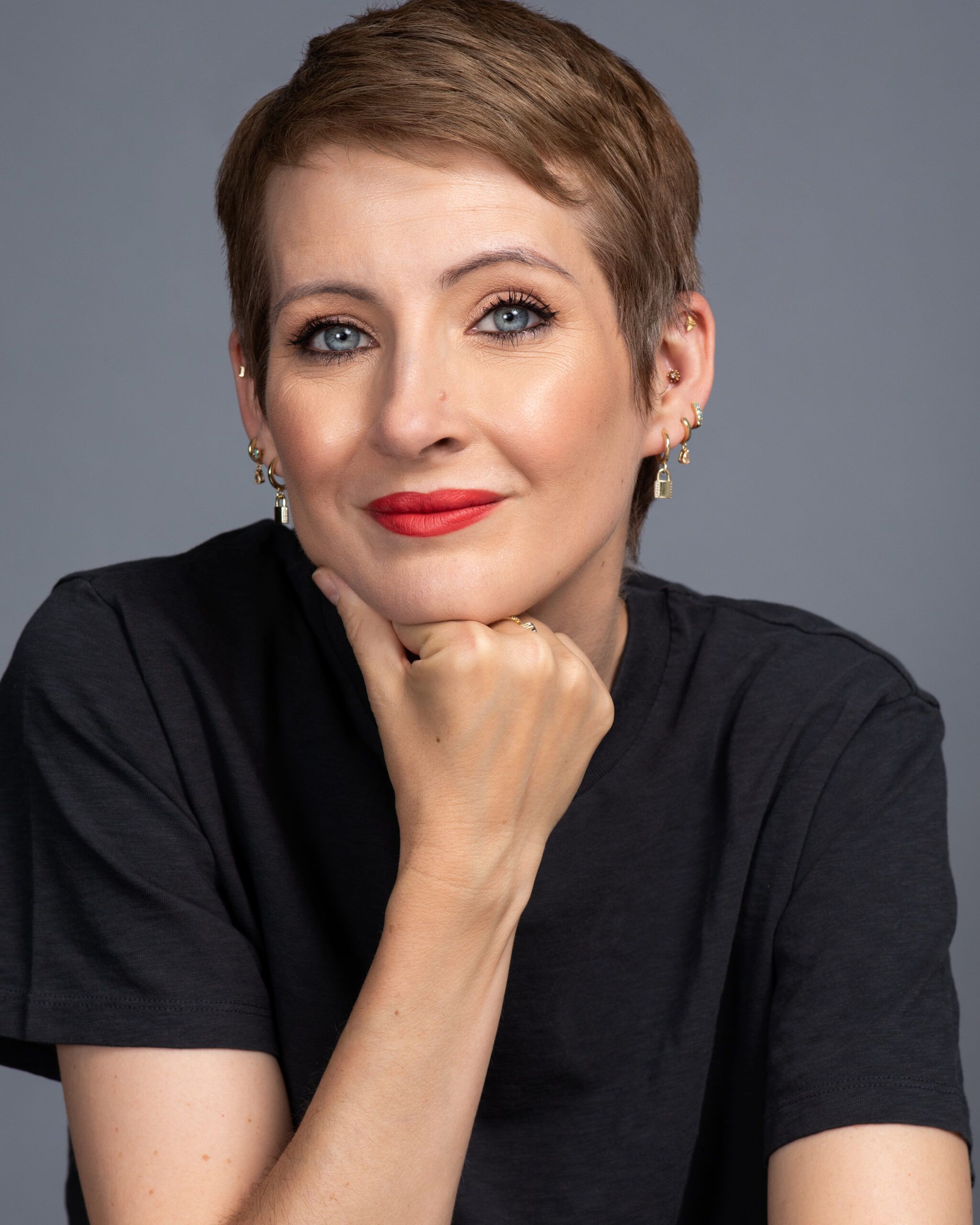 "There are pedagogies of joy and love that live deep within the heartbeat of a community. Sometimes they show up in school, and sometimes they do not. I see my role as a former teacher, present parent, and forever learner to surface and center that joy and love with educators, families, and most of all-kids! With books, with art, with inquiry, communities get to redefine and remake school that is radically pro-kid, joyous and loveful."
Kass Minor is an inclusive educator who is deeply involved in local, inquiry-based teacher research and school community development. Alongside partnerships with the Teachers College Inclusive Classrooms Project and the New York City Department of Education, since 2005, she has worked as a teacher, staff developer, adjunct professor, speaker, and documentarian. She has contributed content to the Journal of Adolescent and Adult Literacy, Edutopia, Heinemann Education Blog, inclusiveclassrooms.org, and has been featured in KQED Mindshift, Parents Magazine, Teaching Tolerance Magazine and the critically acclaimed New York Times Serial Podcast, Nice White Parents. She is the author of Teaching Fiercely: Spreading Joy and Justice in Our Schools designed for educators everywhere.
Along with her partner and husband, Cornelius Minor, she established The Minor Collective, a community-based movement designed to foster sustainable change in schools. Within the past four years, The Minor Collective has worked with multiple cohorts of schools across all grades and community sectors in New York City, nationally, and globally.  TMC constituencies  include parents, teachers, school leaders, and especially, students, to redefine what it means to develop affirming, welcoming school culture and instructional practice through the lenses of racial justice, decolonization, and liberation.
Growing up in a military family, Kass got used to moving a lot, going to the dentist for free and making something out of nothing. Her early nomadic lifestyle exposed her to intersectional ways of life, and her family's resourcefulness provided a blueprint for reshaping, reimagining, and rebuilding structures that do not yet exist. Kass facilitates critical conversations for rebuilding school communities through the use of art, youth culture, storytelling, and inquiry, leading communities to fresh perspectives and the unlearning of old habits–making ways for loveful pedagogies to persist in the realm of teaching and learning.
Kass reads books like other people listen to albums, and the classroom is her concert space. While Kass's organizing work in school communities is inspired by her NorthStars Myles Horton and Fannie Lou Hamer, her pedagogy is centered in joy from the communities that surround her and motivated by the idea that every adult can teach, and every student can learn. Teacherhood, paired with motherhood, has driven her love of information sharing and redefining who gets to be a knower in the fiery world we live in today.
These days, you'll find Kass rekindling her inner-child through ongoing experiments in urban gardening with her two daughters, curating numerous at-home libraries (different ones-full of tea, recipes, and yes, books!), and designing jewelery, in the company of her fluffy Siberan cat, Boris, and her husband, Cornelius, in Brooklyn, New York.
Book Kass
If you're interested in having Kass visit your school or attend your event, or if you have a general question about Kass, please fill out the following form: