Liz Kleinrock (she/her) is a Korean-American transracial adoptee, queer, Jewish, antibias and antiracist educator of both children and adults. She creates curriculum for K-12 students, specializing in designing inquiry-based units of study. In 2018, Liz received the Teaching Tolerance Award for Excellence in Teaching, and in 2019, she delivered her TED Talk, "How to Teach Kids to Talk about Taboo Topics." In the spring of 2021, Liz released her bestselling book, Start Here, Start Now: A Guide to Antibias and Antiracist Work in Your School Community with Heinemann Publishing and is excited to announce the publication of four upcoming children's books with HarperCollins on topics such as inclusive holiday celebrations, adoption, and the diversity of the Jewish community.
Liz also serves as the DEI director of the National Association of Asian American Professionals DC and works with schools and companies to facilitate learning for adults that supports antibias and antiracist practices. Some of her partnerships include The North Face, Nike, and The Smithsonian Asian Pacific American Center. Liz was also named one of Top 100 Influential Jews 2022 by The Tel Aviv Institute.
Outside of work, Liz can be found watching horror movies, fly fishing, and spending time with her partner, two bunnies, and their cat.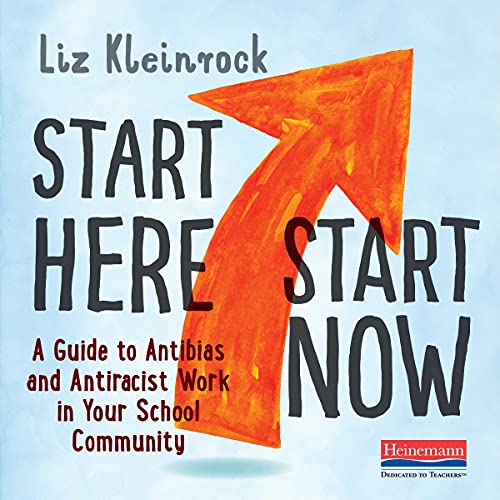 Book Liz
If you're interested in having Liz visit your school or attend your event, or if you have a general question about Liz, please fill out the following form: