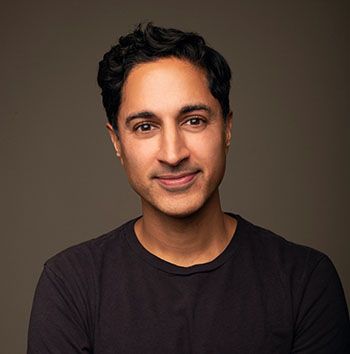 "I grew up reading voraciously, but I never saw myself in the books I read. It's why I wrote The Best at It. Getting to speak to young people directly, to engage them with laughter, and to inspire them to tell their own stories has been one of the most rewarding parts of being a middle grade author."
Maulik Pancholy is an award-winning actor, author, and activist.
He is best known for his comedic turns on television playing Jonathan on NBC's critically acclaimed 30 Rock, Sanjay on Showtime's Weeds, and Neal on NBC's Whitney. He is the voice of Baljeet on Disney's Phineas and Ferb and the title voice of Sanjay on Nickelodeon's Sanjay and Craig. On Broadway, Maulik starred in Terrence McNally's It's Only A Play and in the Tony-nominated production of Bess Wohl's Grand Horizons.
Pancholy's debut novel, The Best at It (Balzer + Bray/HarperCollins), about a gay, Indian American boy coming into his own, was named a 2020 Stonewall Honor Book. His second novel, Nikhil Out Loud (also Balzer + Bray/HarperCollins), won a 2023 Lambda Literary Award and was named one of Kirkus' Best Books of the Year.
A longtime advocate for the Asian American and Pacific Islander (AAPI) and LGBTQIA+ communities, Maulik was appointed by President Barack Obama to serve on the President's Advisory Commission on AAPIs. As a commissioner, he helped launch the anti-bullying campaign ActToChange.org. He continues to chair Act To Change, a national nonprofit dedicated to ending bullying for AAPI youth and to fostering a world where all young people can celebrate their identities.
Follow Maulik Pancholy on Twitter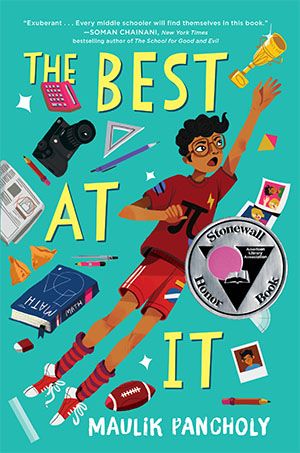 Book Maulik Pancholy
If you're interested in having Maulik Pancholy visit your school or attend your event, or if you have a general question about Maulik Pancholy, please fill out the following form: