Sara has taught and coached in city, suburban, public, independent, and international schools, where her middle school classrooms were designed to help students consider their own identities and see the humanity in others. For the past four years, Sara has been living in Bangkok, Thailand where she served as an elementary literacy coach at an international school.
When she is not in the classroom or meeting with teachers, you can find her coaching track, cross country, soccer, or basketball.
Sara is the author of Being the Change: Lessons and Strategies to Teach Social Comprehension and co-author with Harvey "Smokey" Daniels of Upstanders: How to Engage Middle School Hearts and Minds with Inquiry. Sara is a national and international speaker as well as a consultant in schools around the world — bridging literacy, inquiry, and social identity work through curriculum, staff development, and lab classrooms. She has also served on the teacher leadership team for Facing History and Ourselves, an international organization devoted to developing critical thinking and empathy for others.
These days you can find Sara running, reading, or writing her way through sweet-home, Chicago while rediscovering the restaurant and pastry scene with her big sister, Samira.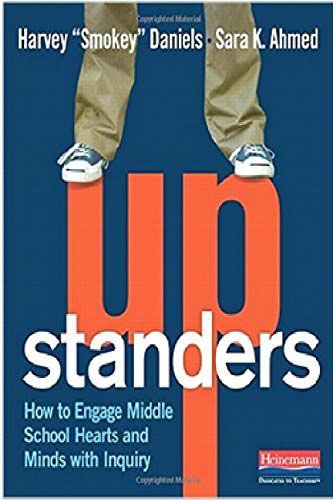 Book Sara
If you're interested in having Sara visit your school or attend your event, or if you have a general question about Sara, please fill out the following form: